Swedish power pop. Ace melodies, jangly 12-string guitars and more hooks than a 1976 ELO album.
"You'd be hard-pressed to find catchier power pop than that produced by this effervescent male Swedish duo." Palo Alto Daily News
First class Swedish power pop. 16 songs packed with exquisite melodies, clever hooks and jangly guitars.
"It shimmers with jangley 12-string guitars and high harmonies that fans of The Beatles and The Byrds have come to love." Powerpopaholic
Classic power pop that sparkles and shines. 16 concentrated songs where the band excel in their trade. A highly recommended pick.
"The Tangerines' 'Turn On
the Light" jingle with juicy jubilance." Beverly Paterson,
Something Else
"An album packed with equal
measures of delight and magic.
An instant classic."
Alan Haber's Pure Pop Radio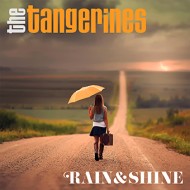 New album – out June 1st!
Available now on Spotify, iTunes and any other decent digital platform. A llimited edition of physical cd:s will be released last week of June.
More fine stores to follow.